Male Reproductive Cancers Resource Center
Feature Articles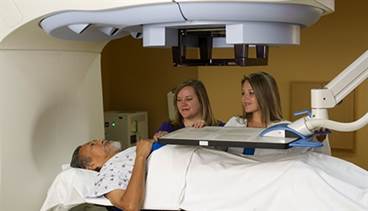 Conventional postoperative radiotherapy may significantly improve biochemical progression-free survival and local control compared with a wait-and-see policy in men who undergo radical prostatectomy.

Advisory board member Todd M. Morgan, MD, provides an overview of the use of complete (whole-gland) high-intensity focused ultrasound (HIFU) as a primary treatment for localized prostate cancer.
Male Reproductive Cancers News
More Male Reproductive Cancers Resources
This patient fact sheet answers some commonly asked questions about prostate cancer and bone health. It also discusses steps you can take to care for your bones.
Prostate cancer screening is important in the early detection of prostate cancer because many patients do not have symptoms. This guide reviews current screening tests, recommendations, and risk factors.
This patient information fact sheet provides information on the definition, causes, and treatments available for testicular cancer.