Hematologic Cancers Resource Center
Feature articles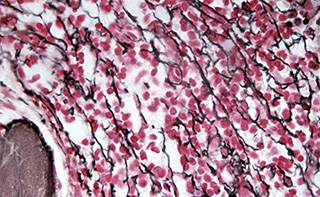 Oncologists are adding new agents to their arsenal against MCL.

Vaccines and monoclonal antibodies are promising new treatments for patients with follicular lymphoma.
Hematologic Cancers News
Hematologic Cancers Resources
More Hematologic Cancers Information

Ibrutinib, a once-daily oral therapy, is now available for the treatment of this aggressive cancer.

Although studies are still in their infancy, doctors are using T-cell immunotherapy to attack recurrent leukemic cancer cells, with astonishing results.
Vorinostat (Zolinza) and Carfilzomib (PR-171) have shown promise as new treatment options for multiple myeloma patients.

A 23-year-old patient with Hodgkin lymphoma was seen as an inpatient consultation for a pruritic rash that had been present ...

By Justin M. Watts, MD; Peter Maslak, MD; Martin S. Tallman, MD

A 47-year-old woman presented for evaluation of pancytopenia. She ...