Gastrointestinal Cancers Resource Center
Feature Articles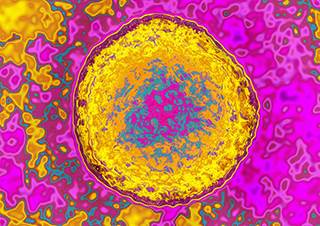 Immunotherapy targeting the CLTA4 protein in HCV-related HCC demonstrated modest extended survival in a disease that has a high mortality rate.

Despite HCC having a poor prognosis and high mortality, systemic antiangiogenesis therapies offer some hope to patients.
Gastrointestinal Cancers News
Gastrointestinal Cancers Resources
More Gastrointestinal Cancers Information
This patient information fact sheet explains the causes, symptoms, and treatments associated with esophageal cancer.
This patient information fact sheet provides information on the definition and causes of stomach cancer, along with available treatments.

Author: C. Andrew Kistler, MD, PharmD, RPh


---
Chief Complaint
JW, a 64-year-old woman, complains of chest pain that is not entirely associated ...

Colorectal cancer is the 3rd most common cancer, and the 2nd most common cause of death in the United States. ...